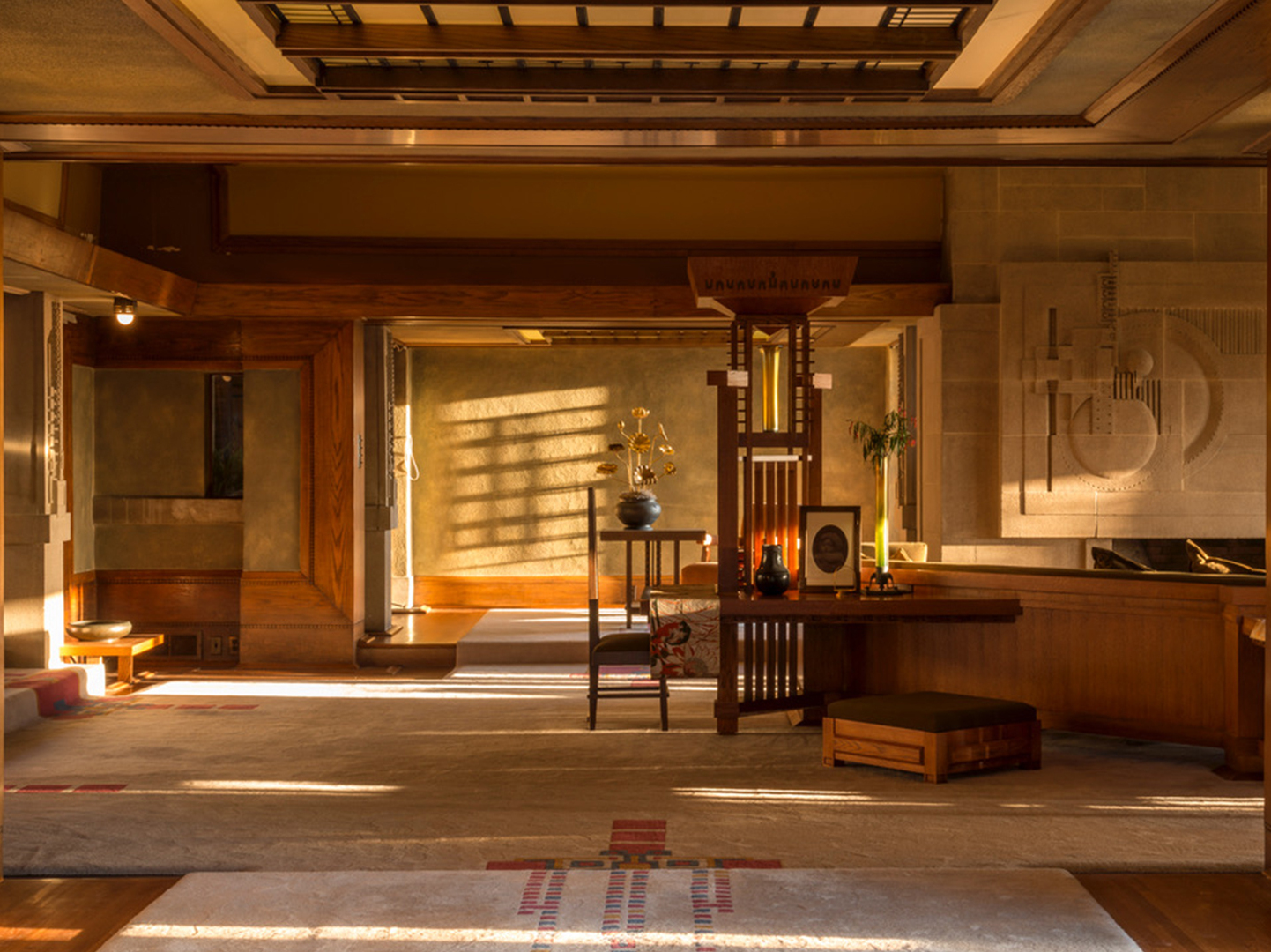 With its palm tree-lined streets and sweeping views of the hills, Los Angeles is full of architectural wonders. Here are our top design picks of spaces we hope you get a chance to visit the next time you're in the greater Los Angeles area.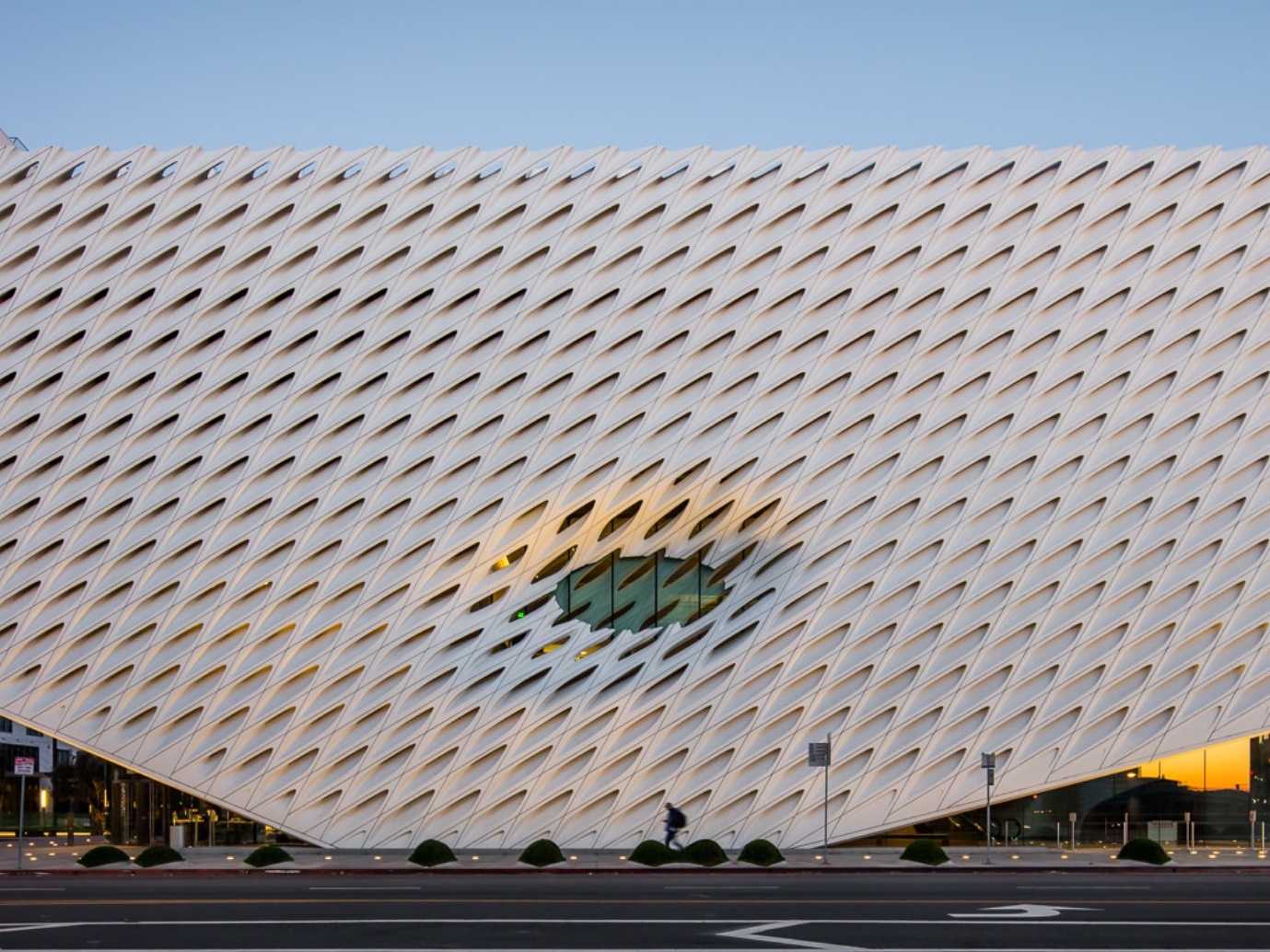 The Broad Museum
The Broad Art Museum, with its striking white honeycomb exterior and glass veil, is a landmark in contemporary architecture. The $140 million museum was designed by architectural duo Diller Scofidio + Renfro, which is an architectural firm based in New York City. The firm was founded in 1977 by Elizabeth Diller and Ricardo Scofidio, who were later joined by Charles Renfro in 1992. The name "Diller Scofidio + Renfro" is a play on the names of its founders: Elizabeth Diller, Ricardo Scofidio and Charles Renfro. It's home to the extensive collection of billionaire Eli Broad and his wife Edythe. The museum's name comes from Eli Broad's wife who was named Edye Maxwell until they got married a few years ago when she changed her last name to be part of his own family name (Broad).
The Eames Case Study House No. 8
I've been wanting to see this space though they are very limited on tours. This house was designed in 1949 by Charles Eames and Eero Saarinen, two iconic designers. The pair were commissioned to design a house for John Entenza's Arts & Architecture Design Competition: Case Study Houses Program. John Entenza was the editor of Arts & Architecture magazine, where he started publishing information about the competition in 1945. In 1949, he published blueprints for eight homes that had been chosen as winners from over 200 submissions—all of them single-family dwellings with roofs that sloped gently from front to back and side walls made from glass panels (so you could see how people lived inside). The home, which measures just under 700 square feet, is composed of two concrete blocks that are connected by a glass corridor. The blocks are in the shape of a triangle and the floor plan is arranged so that you can walk from one side to the other without ever having to step outside. This design was an early example of what would become known as "open-plan" architecture. It allowed for plenty of natural light to seep through its windows and balance out any potential claustrophobia that might arise from living in such a small space.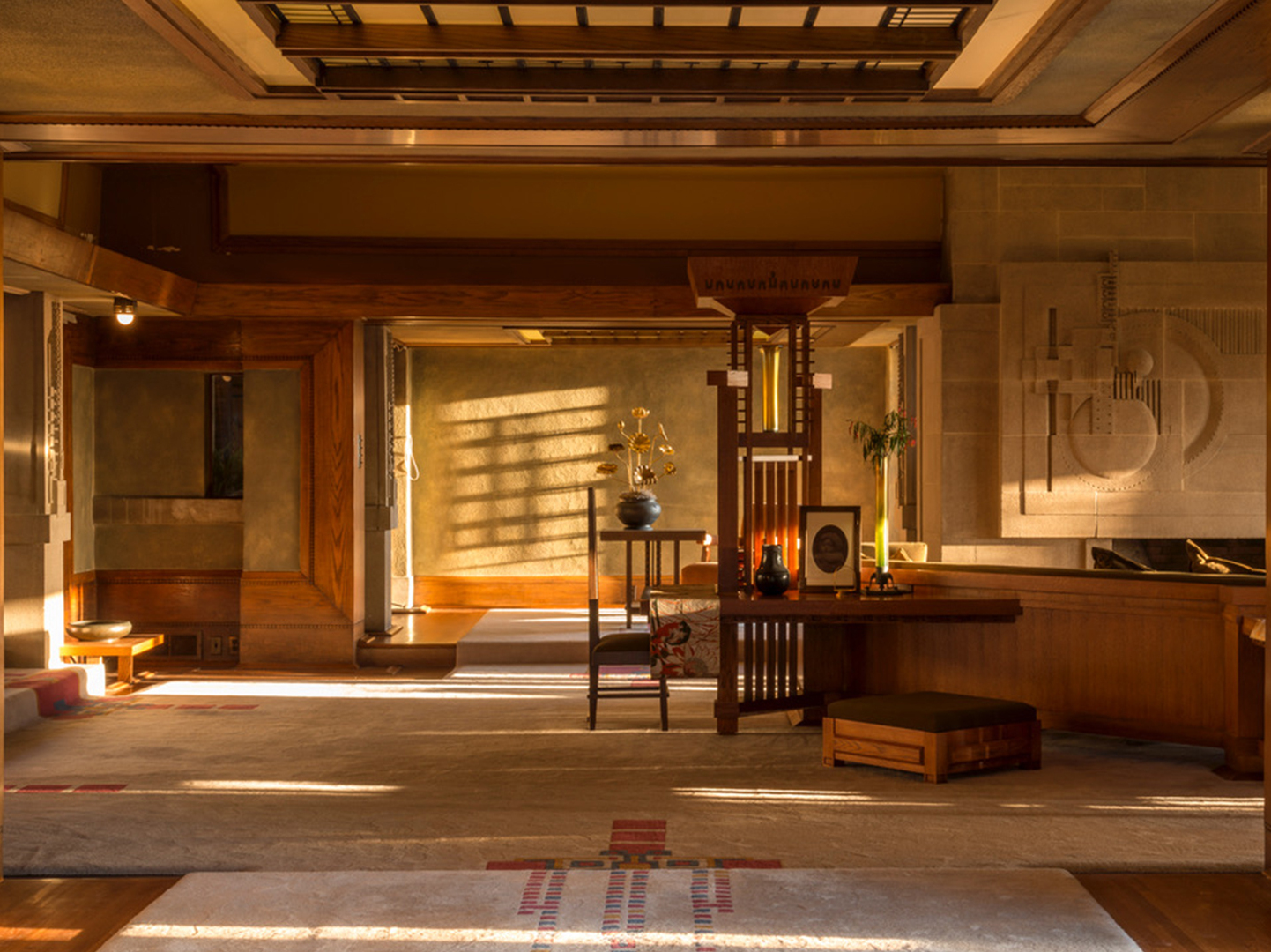 Hollyhock House
For an interior designer, this is an absolute gem. The Hollyhock House is a free museum that houses an impressive collection of Baroque, Rococo and Renaissance art. The museum is located in the heart of downtown Los Angeles, close to Pershing Square Park. The building was originally built as a private residence by architect Frank Lloyd Wright in 1923, but was sold to private owners after only three years on the market at the time that Wright left Los Angeles. It remained under private ownership until 1971 when it was purchased by local investors who converted it into a small art gallery featuring works by artists such as Edward Weston and Ansel Adams; however, within two years of opening this gallery closed down due to lack of interest from locals (Wright's design style being considered too modern).
Stahl House
The Stahl House is a historic building in Los Angeles, California. It was built by architect Richard Neutra in 1931. It is considered to be one of the finest examples of International style architecture in Southern California. The house was built for Charles and Florence Stahl, who were art collectors and philanthropists. The house was designed as an open space with large windows and plenty of natural light. It also has large glass panels on the exterior that let light into the interior courtyard.
Culver City Hayden Tract 
Culver City Hayden Tract was originally owned by Henry E. Huntington, a railroad magnate who also owned the Los Angeles and Pacific Railroad. In 1898, the land was sold to developer Max F. Fleischmann. The first home built there was completed in 1900. The area went through some significant changes in the following years: in 1920 it became part of Culver City, and in 1924 it became a separate city called "Culver City Hayden Tract." The area has remained primarily residential since then. The ranch house was built in 1892 and is currently registered as a California Historical Landmark. It is located at 995 Hayden Avenue, near the corner of Slauson Avenue and Sepulveda Boulevard. The house is surrounded by large trees that have been carefully preserved. The house is an example of Queen Anne Victorian architecture and has been restored several times since its construction.
The Bradbury Building 
The Bradbury Building, located in the heart of downtown Los Angeles, was built in 1893 by architect George Wyman. It is considered one of the most beautiful examples of Victorian architecture in the city and is listed on the National Register of Historic Places.The Bradbury Building has been featured in many movies and television shows, including Blade Runner (1982), Batman Begins (2005), Spider-Man 2 (2004), and The Dark Knight Rises (2012).
The Academy Museum
The Academy Museum is an art museum in Los Angeles, California. It is located on Wilshire Boulevard in the Miracle Mile vicinity of the city. It opened to the public on December 11, 2018. The museum was designed by Renzo Piano Building Workshop and was inspired by the shape of an ancient greek stadium. The building's exterior is covered with a mirrored veil that reflects images of nearby buildings and people passing by. The museum's facade also features a grid pattern made from steel rods to reflect sunlight during the day and glow at night. The museum houses more than 100,000 works of art from around the world, including paintings, sculptures, photographs and other items created by artists who represented major movements in modern art history such as Impressionism, Abstract Expressionism and Pop Art.
To read more of our design content, please visit our Journal Page.