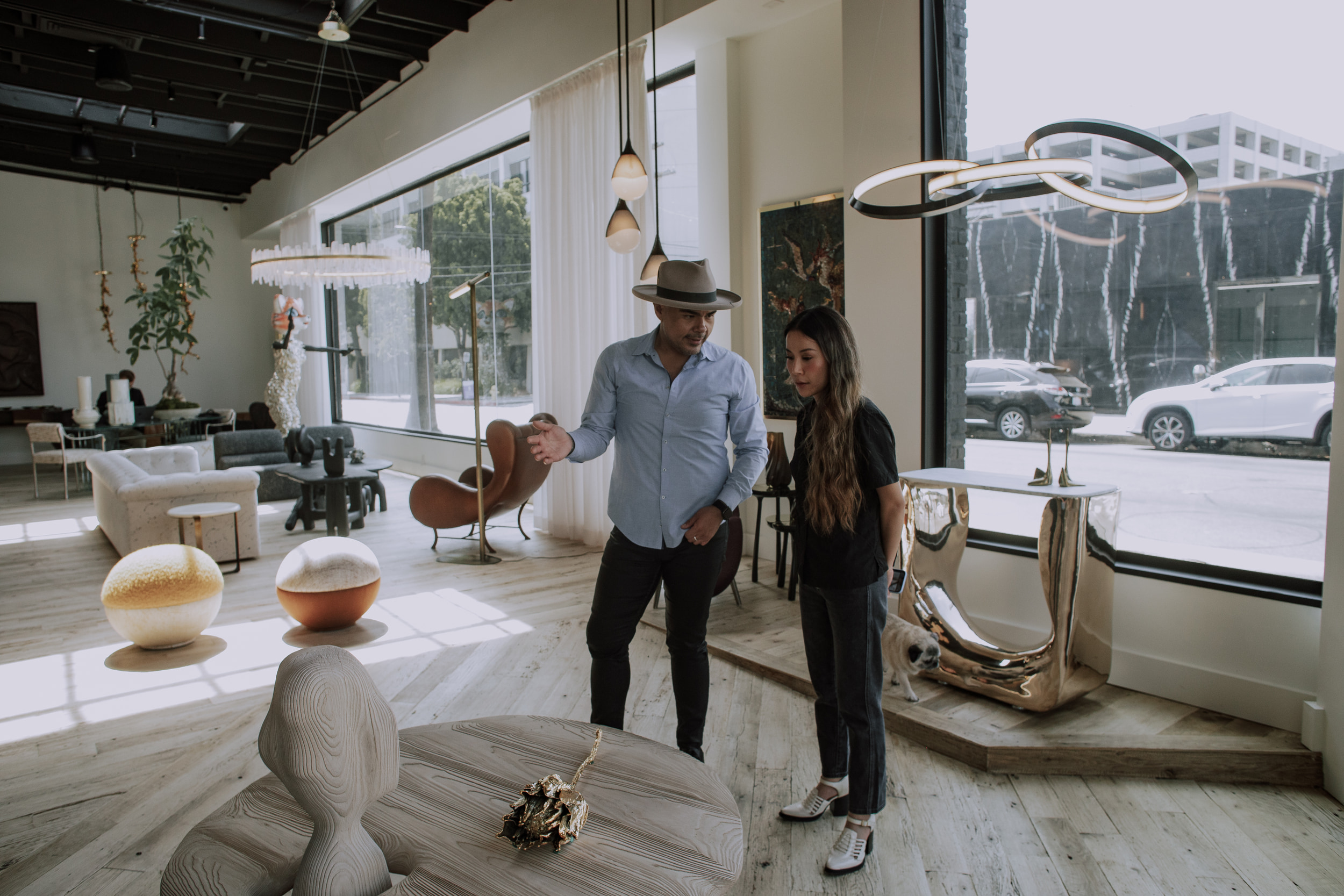 It's a beautiful day in the neighborhood when the new neighbor setting up shop is the high-end home furnishings gallery Coup D'Etat. Formerly located in San Francisco, the retailer has since blessed these streets and opened a second trade-only showroom in West Hollywood as of this year. 
This unique showroom has garnered a reputation within the interior design community for offering an unparalleled selection of one of a kind art pieces, and exquisite vintage and antique furnishings. The discerning curation includes refined, exotic material goods from Scala Luxury and flawlessly crafted lighting designs from Ochre to name a few, as well as their own studio collection which is thoughtfully crafted by local artisans in San Francisco.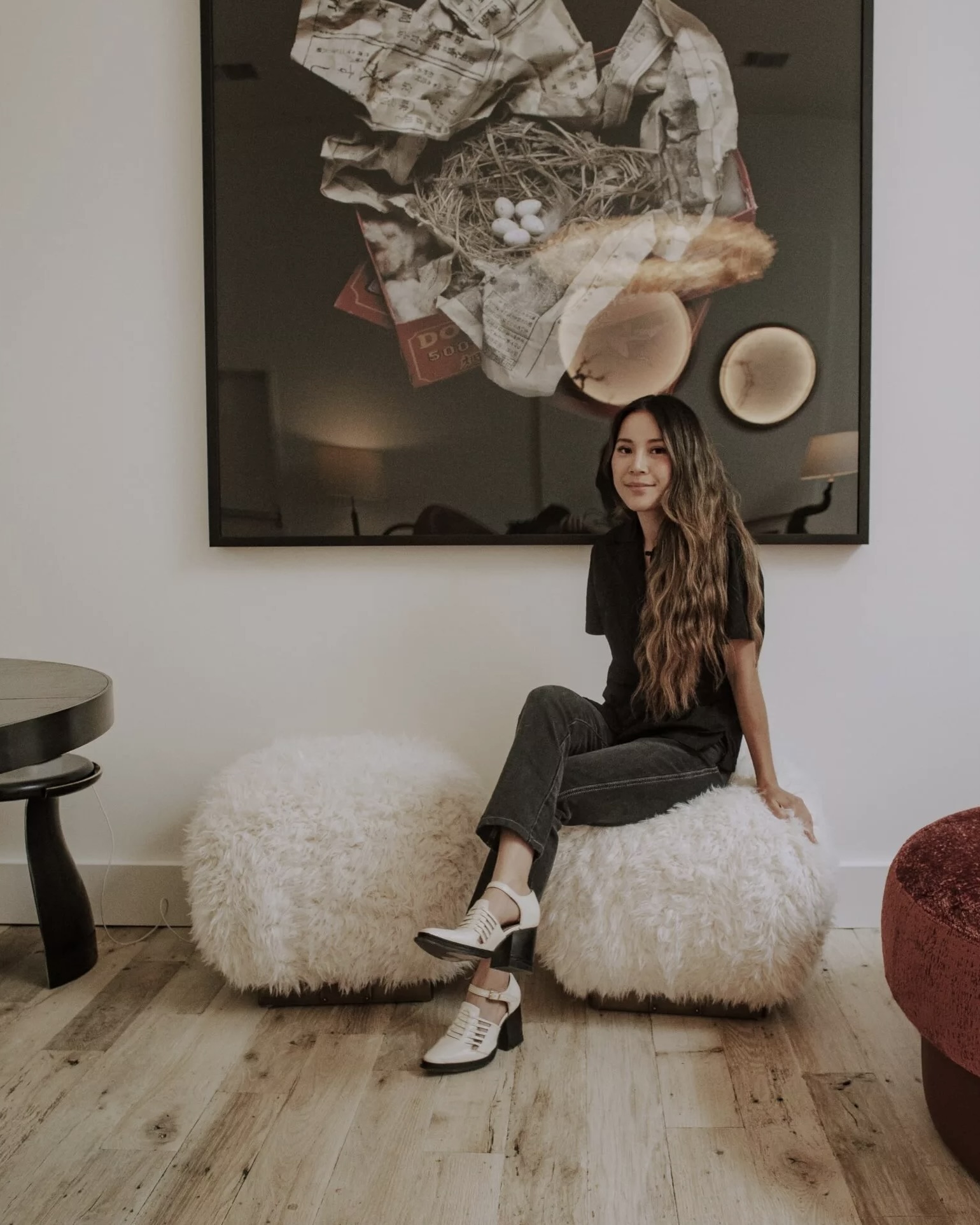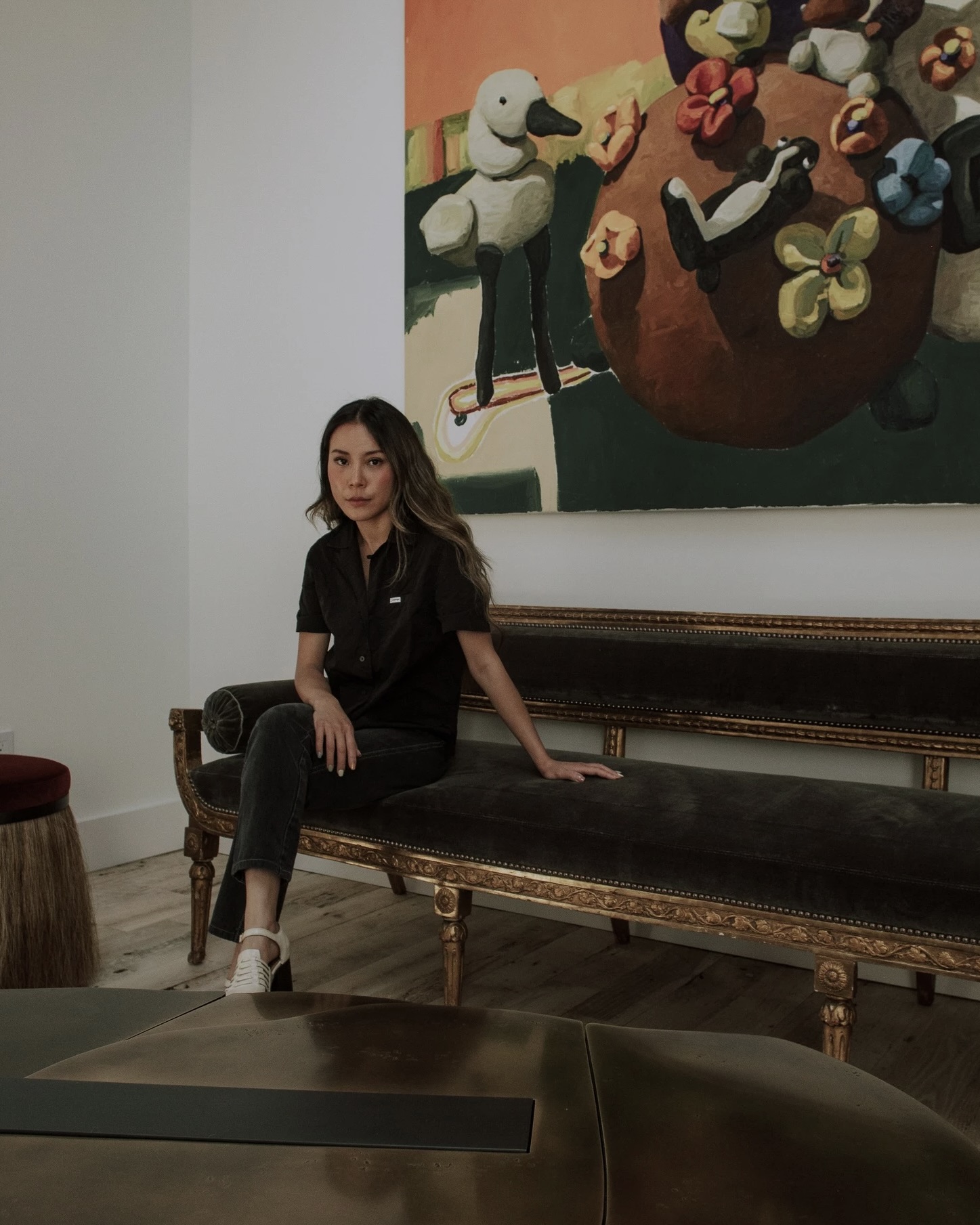 Our Creative Director Hanna Li made a recent visit to the showroom, where she delighted in the captivating selection of rare oddities i.e. an authentic set of dinosaur fossils, and premium luxury furnishings.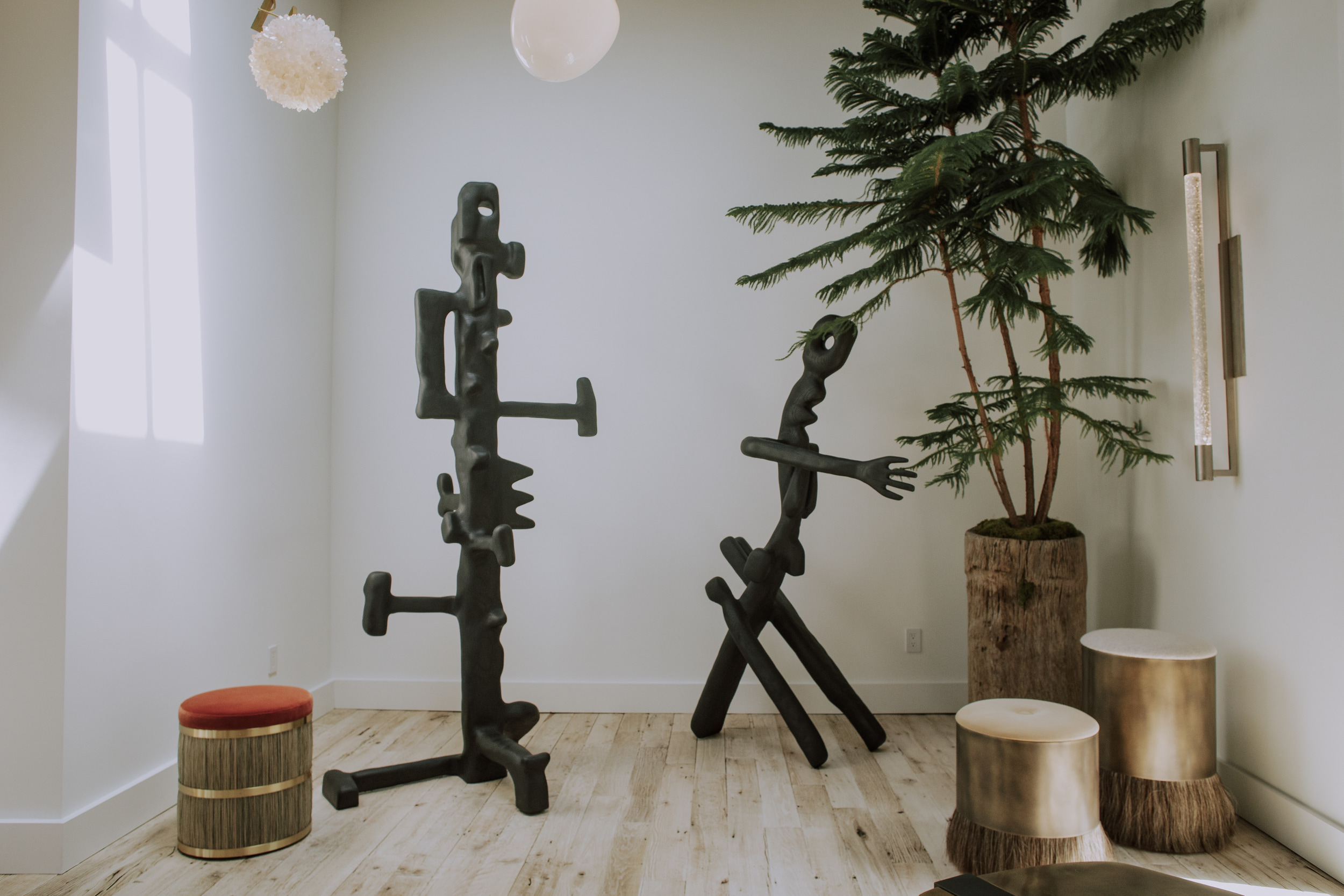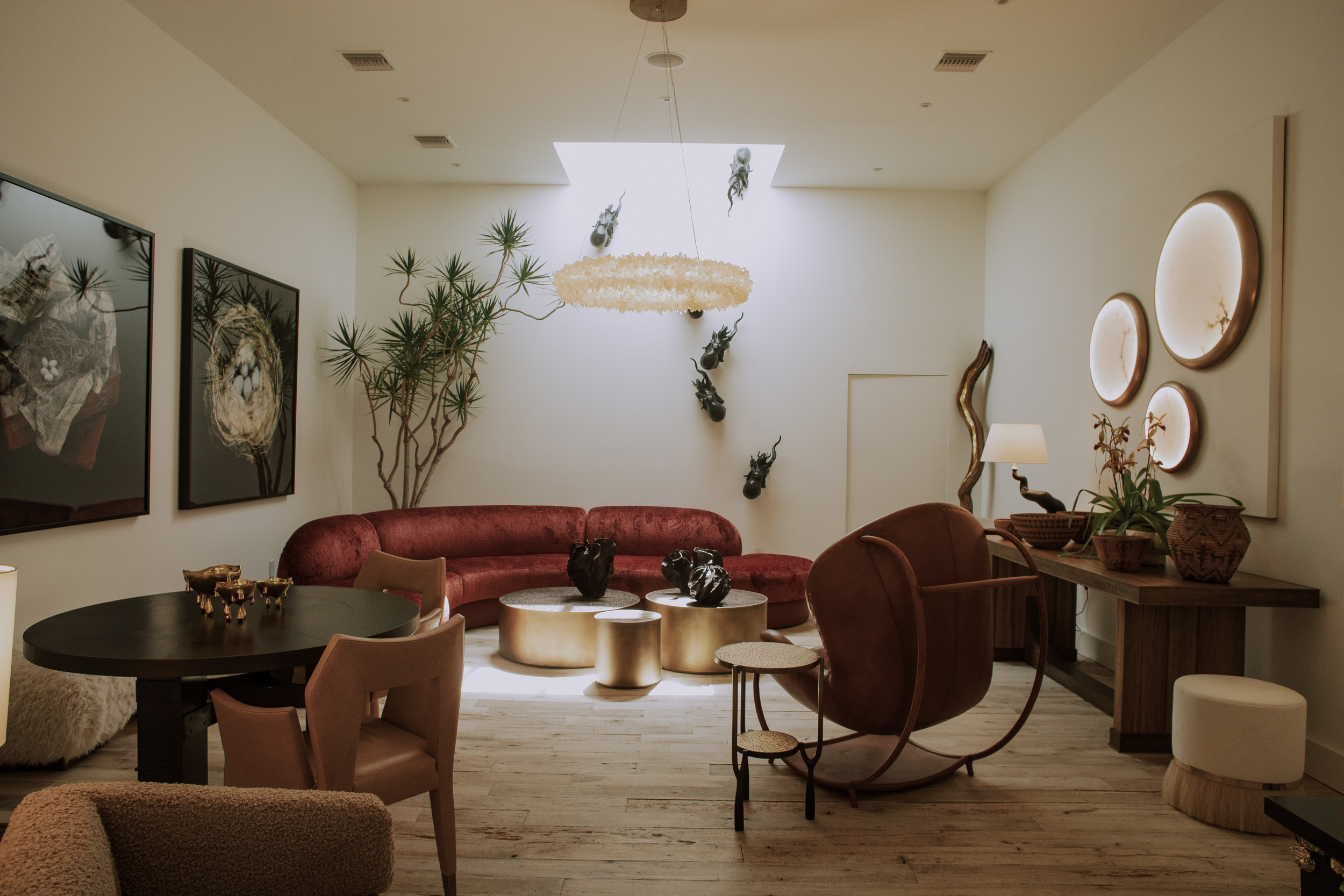 No doubt it is their singular dedication to promoting exclusive, high quality design and inspiration that is recognized by major publications such as Architectural Digest, and the reason why their pieces are so often featured in celebrity homes such as the likes of Kylie Jenner.
To read more of our design content, please visit our Journal Page.