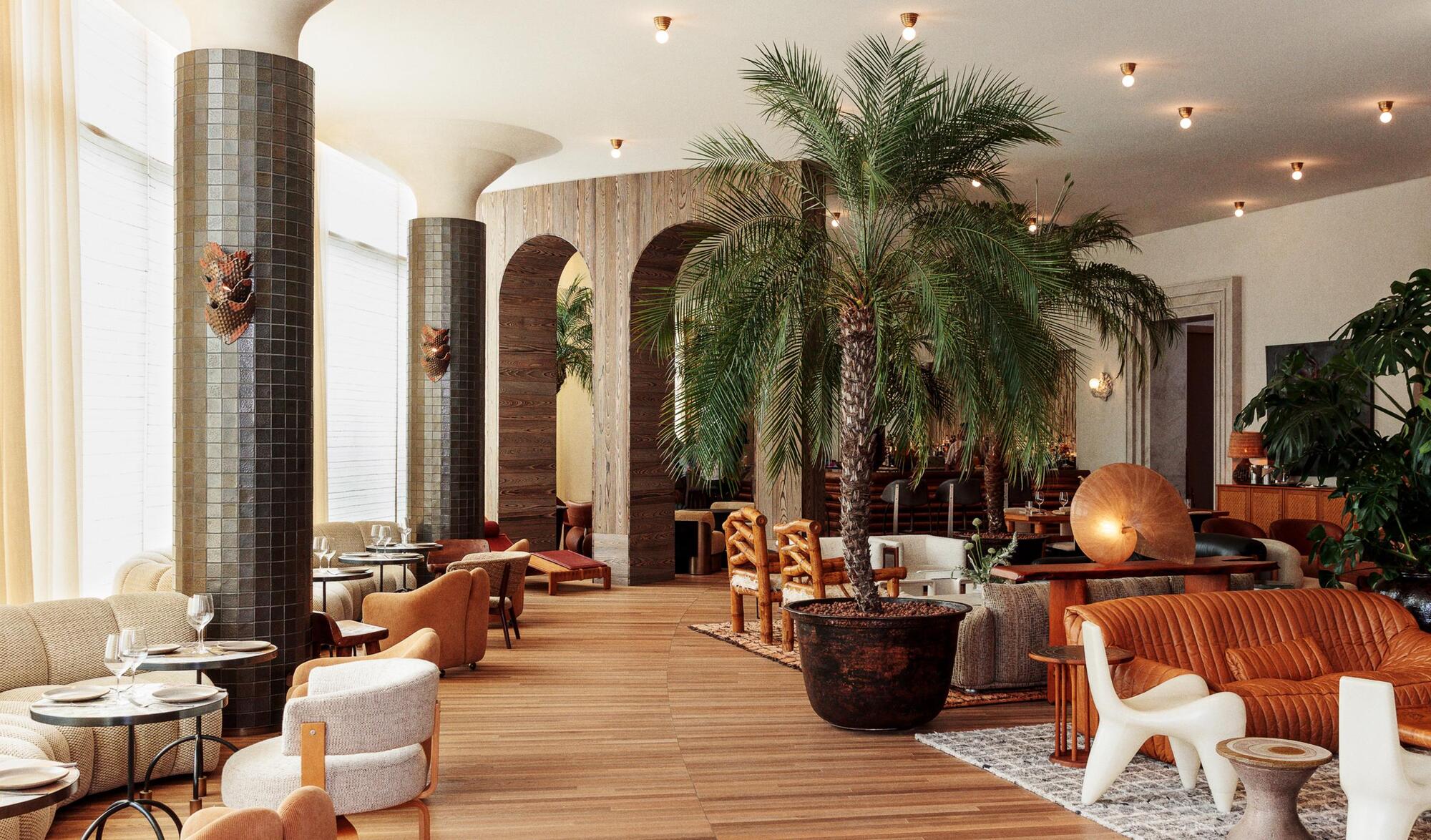 What can one say about Kelly Wearstler's Santa Monica Proper Hotel? I'll start – it is a feast for your eyes, an interior designer's delight, and a pinnacle expression of her iconic maximalist aesthetic.
We've long been admirers of this Architectural Digest 100 designer, who has made her mark time and time again with her singular talent for creating spaces that encapsulate an eclectic and unconventional quality. Among our favorites of her designs is this pièce de résistance located in the heart of bustling "Silicon Beach" as Santa Monica is known for attracting a wealth of tech and entertainment companies.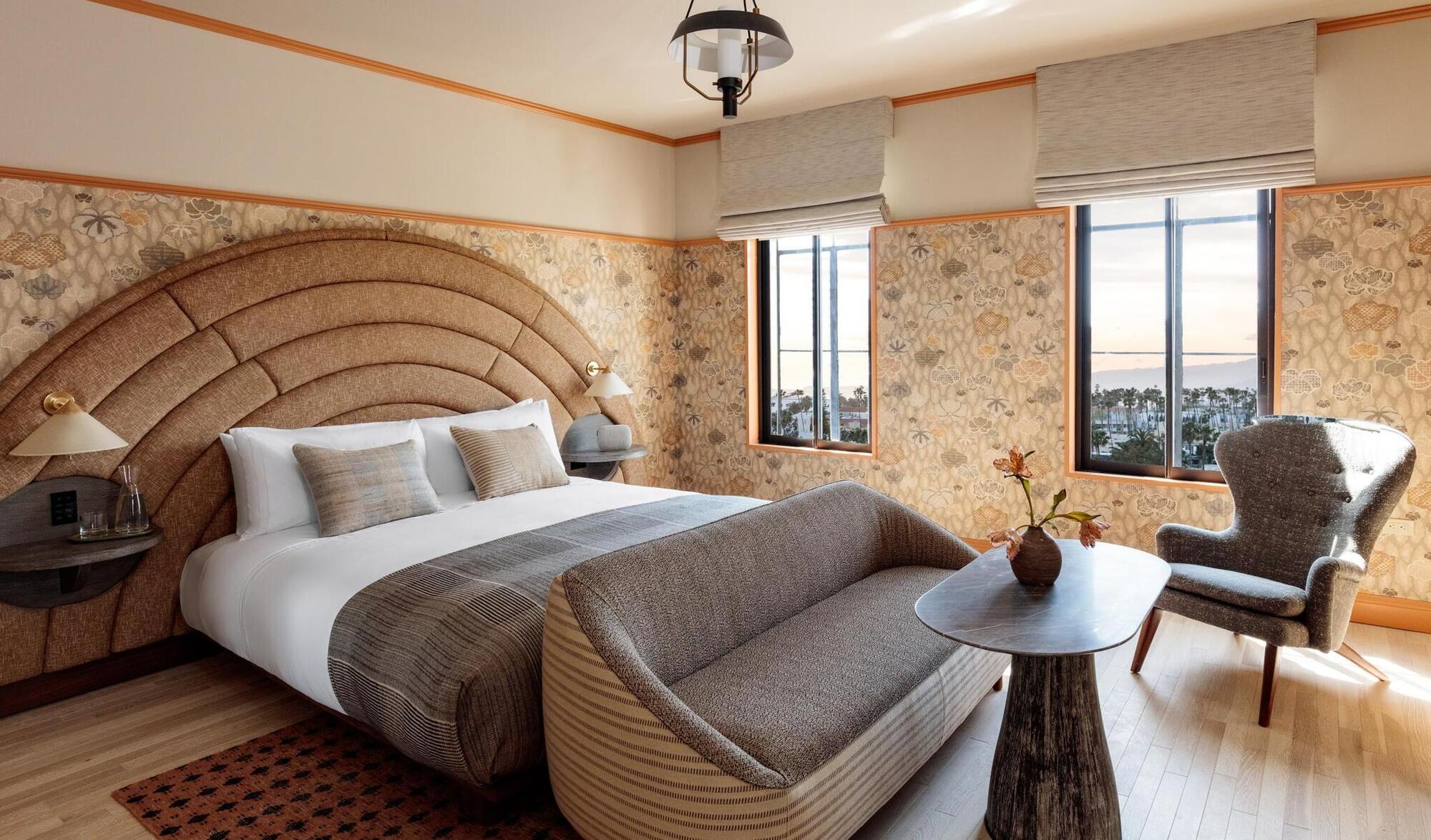 The hotel boasts a high-end atmosphere as exclusive and curated as its surrounding company – a playful curation of designer mid-century collectible art and furniture, tropical geometric motifs, and an impeccable use of raw natural materials such as wood, stone, and marble in the background.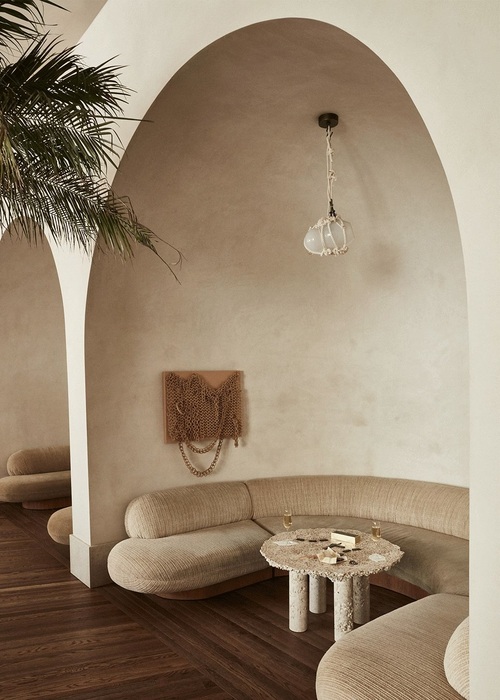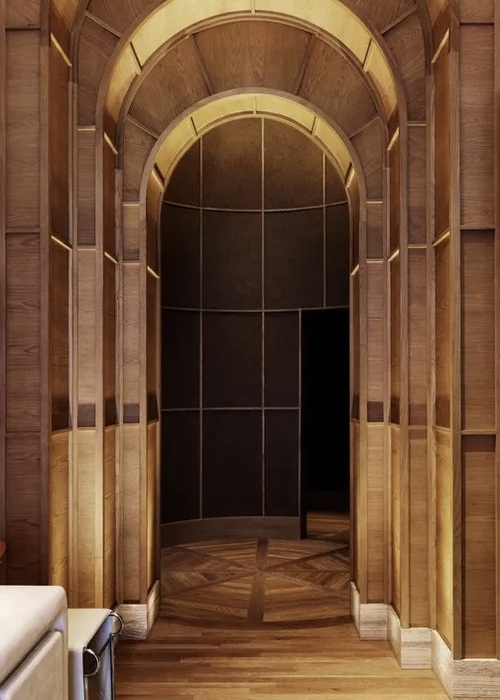 Since opening in mid-2019, the hotel has gained acclaim and adulation from both sun-seeking travelers and local staycationers alike. From the dreamy rooftop Calabra restaurant and bar to the ultra luxurious Ayurvedic Surya Spa, no amount of attention to detail and design flair has been spared in the making of this shining tribute to Southern California splendor.
To read more of our design content, please visit our Journal Page.