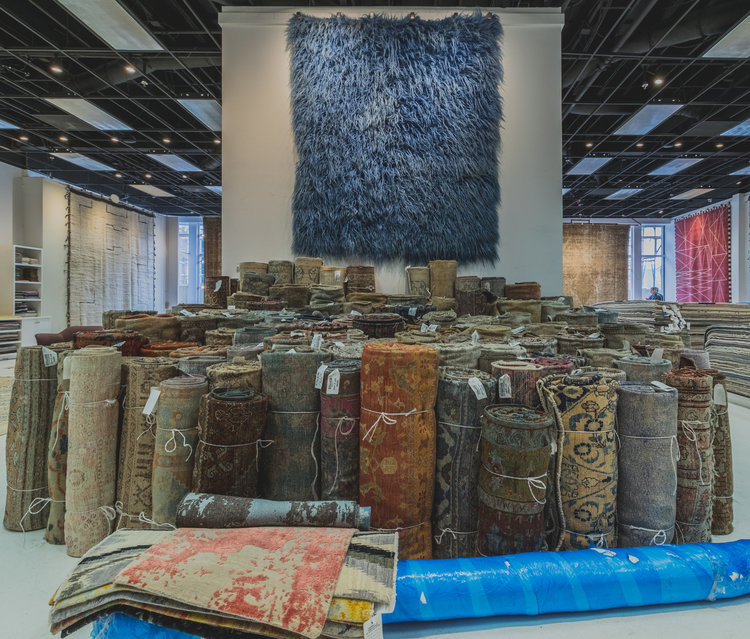 A rug sets the foundation, and indeed, the entire mood of a room. Texture, size, shape, materials – it all has a large effect on the overall feel. Often the first piece chosen when designing an interior, the right rug can make or break a room. Hailing from one of the most storied rug making regions (some of the highest quality rugs for 2,500 years have come from here): Sammy, and younger brother Soheil, are the latest in their family's multi-generational rug business.
I sat down with the two of them in their showroom on the corner of La Cienaga and Melrose, to find out who they are and why they are so well known in the Design World.
Eric: Mehraban is really known for its quality and attention to detail, how do you stay out ahead of such a competitive industry?
Soheil: Basically, we are trendsetters, with new designs, patterns, texture, and color combinations – we are constantly creating new patterns, that are designed in California and styles that relates to beach cities like Malibu. We also get feedback from our interior designers and incorporate that with new developments.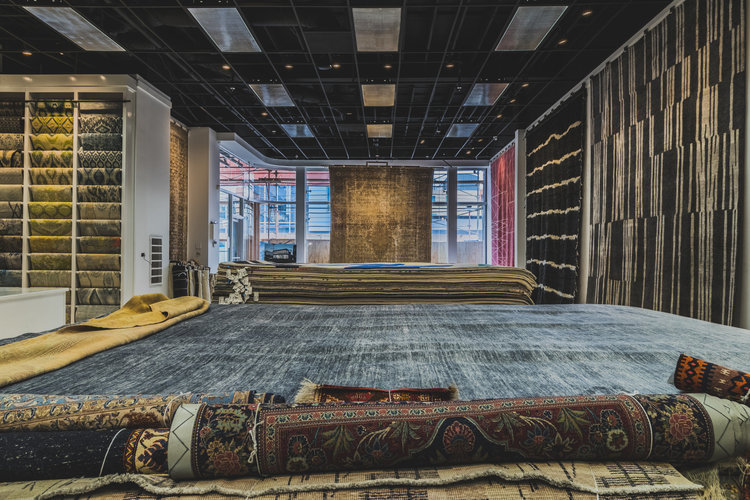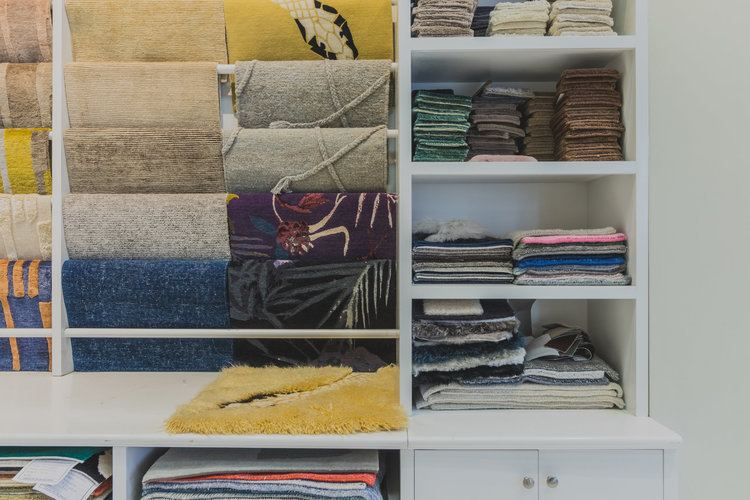 Eric: What do you think the big, new trend is now?
Soheil: Definitely "less-is-more" type of patterns that are raw and natural. Basically undyed wool, natural color wool, casual textures, shaggy textures. Simple, but making it interesting, doing more with the texture.
Sammy: Yes, texture and character are a major part of our design process.
Eric: How did you get started?
Sammy: We are the third generation here. Our grandpa started in Iran, so we are the third generation.
Soheil: We started with my grandfather back in 1935, and he was born in one of the biggest rug making areas in Iran, known as Isfahan. Where some of the finest quality, most intricately patterned rugs of Iran came from. So he got started in Isfahan. My father then moved to Tehran, the capital, and they established their first store in Tehran in 1977, right around the revolution, Sammy, my brother, moved here and after a couple of years he established our first store right across the street from us in 1983. So this is our 35th year anniversary on La Cienaga Blvd.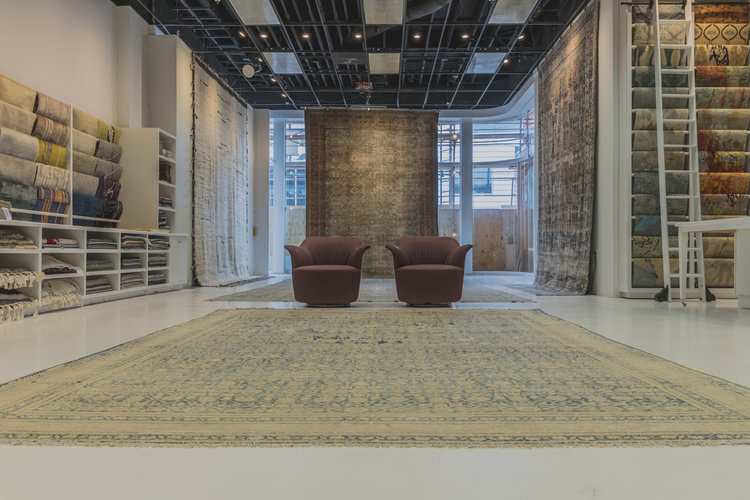 Eric: What would be your ultimate goal for Mehraban Rugs?
Sammy: You know, it's unlimited, the vision is so high, and we always come up with something new every day. And we love it, you know, it's so challenging.
Eric: What would your dream entry way to a house look like?
Soheil: I personally relate to Spanish style a lot. I kind of like the transition between the Old World to modern. Just something that translates from the Old World to Modern Life that we have right now and kind of mix and match it together. With a vintage rug, with some contemporary designs and mix in some tribal, contemporary rugs that are casual looking.
Eric: Is Mehraban open to the public or is it just for designers in the industry?
Soheil: No, we are open to the public, as well.
Eric: Is there something people should know before they come in to look for a rug?
Soheil: We are full service help. You know, you can study about rugs, but until you see the rug, feel it, touch it, you just can't be sure. We usually tend to educate people about quality, practicality, and I think one thing helpful to clients is our reputation. Knowing where they are getting the rugs and that we stand by our product. So we tend to educate our clients a lot before they pull the trigger on what they would like to buy.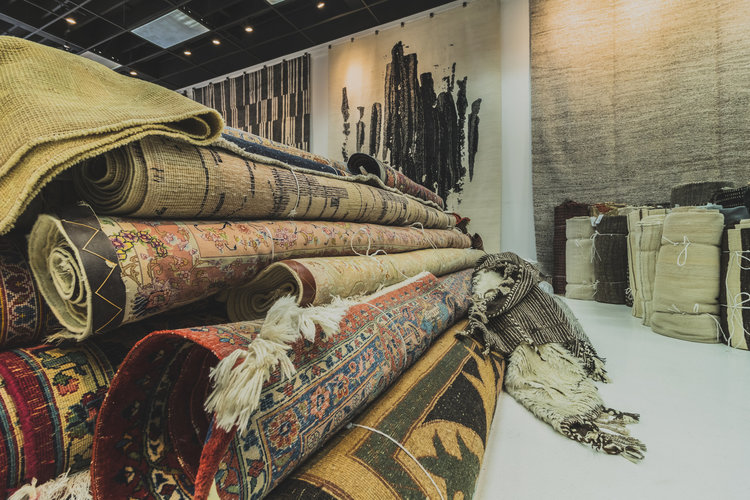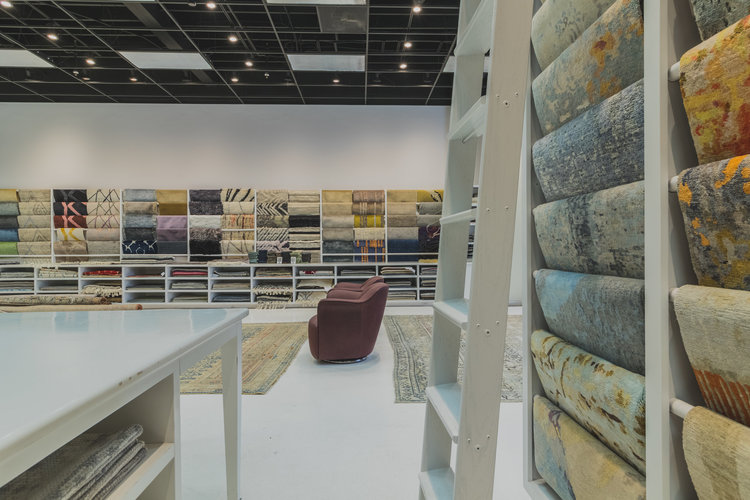 Eric: What's something that you commonly educate someone on rugs, just to help the average person to learn more about what makes a high quality rug?
Soheil: For one, a rug needs to look good, it needs to have the right design, color combinations, needs to have harmony, so that's number one. The other thing that's really important is the content, if its wool, if it's silk, if it's another natural fiber that will last long. The weave quality, the structure of the rug is important. Because if you don't have a rug that has the quality, it's not going to be practical. So it's a combination of everything that makes a good rug.
Sammy: texture of course, that's what makes a rug very unique.
Eric: Can you do custom rugs if someone comes in with certain colors they want?
Soheil: Yes, we do a lot of custom colors. We have a team of artists and designers here that create the ideal design that works in the house. We start with the custom size – getting the exact size that fits the best with the color combination to match, we then make a sample for approval and then once it's approved by the client we go into production and make it.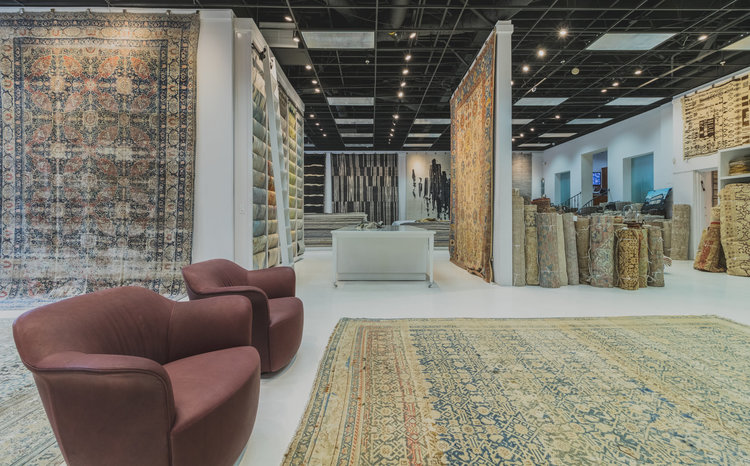 Eric: Are there any last things you want to say to the readers?
Soheil: Basically I think what's important is for a client before they start shopping is try to educate themselves as much as possible about different regions, and what they're looking for. What's the right look for their house? Get their interior designer's feedback. It's always better as far as budget to know where you're standing and you're always much better off buying quality, even if it might be a little more than what they want to spend, because a good rug will last a lot longer. These are some of the things that we think it's important for people to know.
Sammy: You want to buy a rug that's going to look good in your house because you're going to have that rug for years. You're going to look at it in the morning, you're going to look at it at night. So it's a big decision because it's something that you see every day. Just be prepared when you go to our showroom, or any other rug showroom, that you're dealing with a reputable dealer. One that backs up their product.
Soheil: We educate our clients as much as possible about what they are getting. So we'll do our part, but it's just as important for them once they start shopping, that they know what they're looking for: size, colors. We take that information from them, and they pick the colors for the rug, and they can go furniture shopping, for the rest of the house. It's far easier to start matching paint to fabrics and the rug, rather than matching a rug to everything else.
It was a pleasure interviewing Sammy and Soheil. One of the best aspects about Mehraban Rugs' showroom, is all the different textures on display that you can touch and assess for your space. Keep going until you find the one that really speaks to you and you can lay the perfect foundation for your room. The custom designs at Mehraban Rugs are made to last, and will be handed down from generation to generation. Enjoy!
To read more of our design content, please visit our Journal Page.