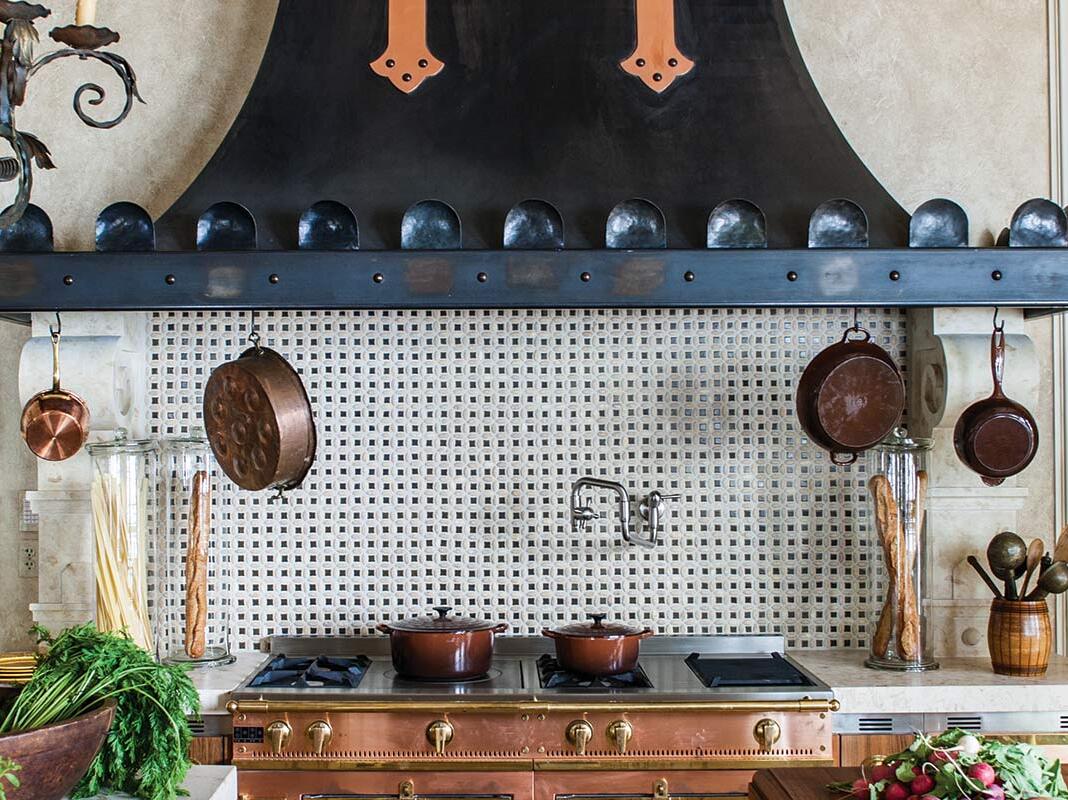 La Cornue, the French manufacturer of high-quality ovens, has been around since 1875. In that time, they have built a global reputation for their quality and style, offering the best combination of style and quality in a heritage design. Here are some of the spaces we adore that have installed La Cornue cooktops.
Style
The beauty of La Cornue stoves lies in their attention to detail. The curves are gentle, the lines clean, and the proportions perfect. These stoves are elegant enough to gracefully blend into any architecture while also being timeless enough to be enjoyed for years to come.
Quality
La Cornue stoves are built to last a lifetime, and each stove is handmade from quality materials. The cast-iron body of the stove is made from sand molds that have been fired at 1,200 degrees Celsius. This allows for extreme durability, as well as an attractive finish that's resistant to corrosion and discoloration. The doors are made from heavy-duty steel with high thermal resistance; they'll never warp or rust thanks to the protective coating applied during manufacturing. The high-quality construction of La Cornue stoves makes them environmentally friendly too—the heat produced by these stoves can be harnessed and recycled back into your house instead of wasted out into the air.
Size
As interior designers, we have to consider spatial layout when choosing products. The capacity of a La Cornue stove is one of the reasons we love it so much. The stoves are large and spacious, which makes them perfect for larger kitchens with lots of space. They save you from having to buy two stoves or using multiple smaller ones to cook everything at once. It is such a statement piece for both our residential and commercial kitchen remodels. We love that La Cornue stoves are able to accommodate your family's cooking needs—from roasting a chicken on Thanksgiving Day, to making a homemade pizza on Friday night when everyone is home from school.
Heritage
La Cornue stoves come in all shapes and sizes, but their classic looks are timeless. From the custom-made cookware to the unique flame effect, these stoves have been around for over 150 years. It means that La Cornue is still family owned and operated by descendants of its founder. Le Corne has been producing high-quality products since 1878 when Armand Gélin designed his first wood-burning stove with a cast iron door and ceramic tile-lined oven. Since then they have continued to innovate with new designs while staying true to their original vision: quality heritage craftsmanship for a lifetime.
The Best Combination of Style, Quality, and Heritage.
The La Cornue stove is the best choice for people who want a larger stove layout that looks stately and works well. We love the La Cornue brand because not only are they stylish, but also combine traditional craftsmanship with modern technology. The brand makes its stoves in France, which is a big plus for anyone looking for a little international flare. You can find La Cornue stoves in many different finishes, so you'll be sure to find one that works best with the rest of your kitchen design.
To read more of our design content, please visit our Journal Page.